Sister company –
Hollywood Catering Co.
Our Sister Company – Hollywood Catering Co. Offers Different Full Food & Beverage Service Available – Fully Licensed and Insured
Ability to serve 2 to 2000 people. Anytime you need food & drink, feel free to call us!
Bill Pierson (612) 280-7905 or Joe Swartzer Jr. (612) 581-1352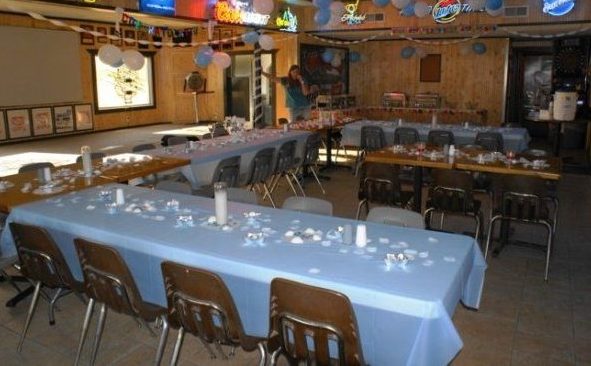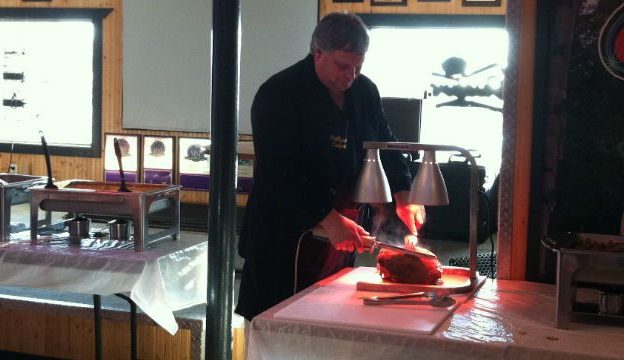 Do you have a special event coming up? Let Hollywood Sports Complex make it happen!!
Brithdays, Anniversaries, Retirement/Going-away Parties, Bridal Showers, Baby Showers, Rehearsal Dinners, and Any Occasion!!
Contact Joe at 952-955-2424 for more information.
We Offer Many Catering Options!
Weddings
Grooms, Dinner
Bridal Showers
Baby Showers
Graduations
Anniversaries
Banquets
Family Picnics
Company Picnics
Corporate Events
Retirements
Funerals
Social Events
Holiday Parties
Birthday Parties
Club Events
Concession Stands
Sporting Events
Bartenders
Servers
Waitresses
Cake Cutters
Cake Servers
Grillers
Plastic Plates
Plastic Silverware
China
Silverware
Napkins – Linen & Paper
Full Bar Set Up
Full Bar Set Up with Beer Trailer
Pop Bar
Pop Gun
Keg & Cold Plate
Portable Bars & Pop Bar
Beer Trailer
Beer Trailer
Bars
Pop Gun
Keg Cold Plate
30 x 20 tent
Benches and Tables
We have many food options to choose from!
Prime Rib
Roast Beef
Steak
Smoked Pork Rib
Honey Baked Ham
Grilled or Roasted Pork Loin
Champagne Chicken
Grilled Chicken Breast
Bone-in Baked Chicken
Roasted Turkey
Burgers & Brats
Hot
Pulled Pork
Pulled Turkey
Pulled Roast Beef
Cold
Sliced Ham
Sliced Turkey
Chicken Breast
Roast Beef
Taco Buffet…..Taco's, Enchilada's, Burrito's
Pasta Buffet…..Lasagna, Spaghetti, Alfredo's
Breakfast Buffet…..All Breakfast Food
Variety of Specialty Buffets
Hamburger Rice
Macaroni
Chicken Noodle
Chicken Alfredo
Goulash
Tater Tot
Baked Beans
Au Gratin Potatoes
Scalloped Potatoes
Cheesy Hash browns
Baby Red Whole Potatoes
Mashed Potatoes and Gravy
Baked Potato
Mac & Cheese
Green Bean Casserole
Deluxe Baked Beans
Sister Schubert par Baked Buns
Pull Apart
Dollar Bun
Bakery Made
Green Beans
Corn
Carrots
California Blend
Peas
And All Others
*All vegetables can be made in all styles
Drummies
Chicken Wings
Meatballs
Bacon Wrapped Wienies
Barbeque Wienies
Dried Beef Pinwheel
Ham Pinwheel
Veggie Pinwheel
Meat & Cheese Platters
Veggie Platters
Fruit Platters
Dinner Salad
Caesar Salad
Cole Slaw
Potato Salad
Pasta Salad
Taco Salad
Fruit Salad
And Variety of Others
Cheese Cake
Brownies
Cake
Cupcakes
Apple Turnovers
Special K Bars
All Kind of Bars
Cookies
Pies
We have many different drink Options!
Coffee
Milk
Soda
Juices
Water
Can Pop – All Brands
Canister Pop – All Coke Products
All Brands and kinds, ie
Windsor
Five Star
Ej Brandy
Bacardi
Smirnoff
Tangria
Captain Morgan
Crown Royal
Domestic and Imports
Kraft and IPA's
Kegs
Can Beer
Bottle
Summer Hours (MAY-AUGUST)
Sunday & Monday: CLOSED
Tuesday – Thursday: 5pm – 1am
Friday & Saturday: 4pm – 1am
Winter Hours (SEPTEMBER-APRIL)
Sunday: CLOSED
Monday – Thursday: 5pm – 1am
Friday & Saturday: 4pm – 1am
Herald Journal
Greater MN Communications
Your Business Here
Contact Bruce at 320-485-2535 or email bruce@heraldjournal.com for advertising opportunities with Hollywood Sports Complex.